Sapo Frozen Dragon Fruit or IQF Dragon Fruit is produced in closed production to meets HACCP, ISO22000:2018, FSSC22000, EU standard to ensure clean and safe product. ( Our specification)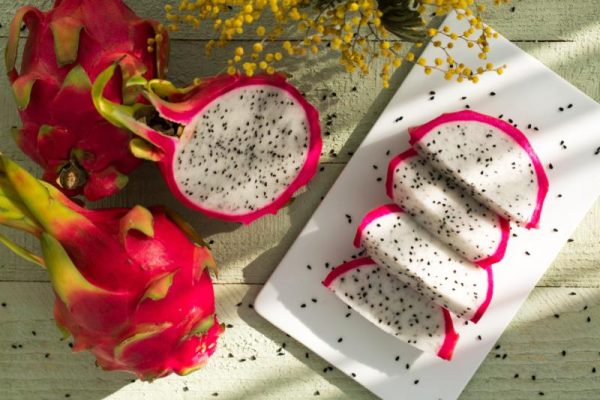 Our Frozen Dragon Fruit is a good source of fibre for healthy degestion in Viet Nam
No added sugar (See nutrition information)

Excellent source of vitamin C

Frozen for convnience and easy to storage

No artificial preservatives, colours or flavours.
Fresh Dragon Fruit are selected from fresh materal and are freezing by High Freezing Technology –  Meeting European standards. After the processing, the product still retains flavor, color and sweetness. Then, it can be stored under -18 degree celsius for up to 2 years.
Our Package:
We are packing in PE bag, Plastic Box or other packages as customer's requirement.
Our packages meet EU quality and is certificated BRC.
| | |
| --- | --- |
| Type of packing | Frozen Mango |
| PE Bag 500gr ( 20 x 500gr/Bag) | x |
| PE Bag 1Kg ( 10 x 10Kg/Bag) | x |
| PE Bag 2Kg ( 5 x 2Kg/Bag) | x |
| PE Bag 10Kg ( 2 x 10Kg/Bag) | x |
| Bulk 10Kg ( 1 x 10Kg/Bag) | x |
You can mix to other product such as Frozen Banana, Frozen Mango, Frozen Pineapple
Instructions to use: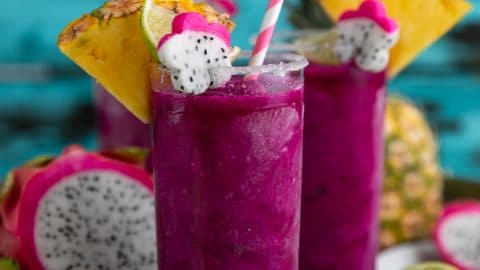 To keep taste and flavor of mango, we should thaw desired amount at room temperature for approximately 30 minutes, or thaw in microwave on defrost setting (30% power) for 1 minute. Please keep reclosable end of package upright after thawing to prevent leakage.
Safe Handling Instructions :
Keep one bag or box until ready to use. If only part of contents is used, reclose package and promptly return to freezer. Do not refreeze after contents have been thawed.
The 2 ways to use:
Frozen Dragon Fruit Chunk is very easy to eat every single day. The beauty of its is that they're ready to go whenever you are. Simply pour some out of the bag to thaw – or not! – and enjoy!
Here are our 2 ways to eat and ENJOY this delicious fruit:
Puree and Drizzfruitle:
Frozen Dragon Chunk bag then drizzle over low-fat milk or ice cream. Yup. That's really a thing.
Dragon fruitTea:
For a naturally sweet taste and a decorative touch, add soursop to flavored ice teas. Bonus: it also keeps your drink cold without watering it down like ice cubes!
ENJOY our fruits !!!
If you have any question to us, feel free to contact us following information in below:
Manufacturer: SAPO DAKLAK CO.,LTD
Hotline: (+84).76.279.0789
Email: info@sapodaklak.com
Website: www.sapodaklak.com